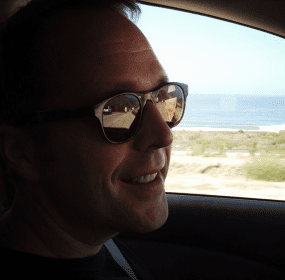 WHAT KIND OF DUMB ARE YOU? Our lawn is small. I bring out the old manual mower. My son, four months, sits on the porch on...
Continue Reading
I read you // thirteen year-old girl pinned down by your friend's / nineteen year-old brother in a basement and excavated / as your favorite Crosby, Stills and Nash song / plays cruelly over the speakers. I read you housewife / with a crushed starfish in your belly
I'm rooting for Belgium / because of their fries. / No, I'm rooting for Slovenia / because of their statues of poets. / No, I'm rooting for Deutschland / because of käsekuchen. / No, I'm rooting for Italy / because Il Corriere loves American TV. ....
I fell with nothing to / slow my fall except my / body. Enough to save / me for now, I thought / in the blue from which / my second thoughts / emerged as true.