WHAT GOES AROUND I was peeling potatoes for dinner one day when my doorbell rang. The sudden shrill noise made me jump and I...
Continue Reading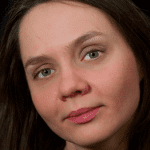 Hi, Julia, skinhead girl with a twisted smile, given to mild swearing. You saunter out, look your public over with that sneer of yours, hands in your pockets, clenched in tight fists. There's just you and an audience, Julia, and who's to say they are all on your side? You smirk, put on that husky voice, close your eyes in the spotlight, strike that guitar and sing about getting drunk on Saturday nights.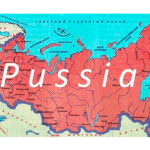 This week, three members of the Russian punk group Pussy Riot were each sentenced to two-year terms for protesting the Russian Orthodox Church's endorsement of Vladimir Putin in the recent Russian elections. Their crime: playing an impromptu concert in a church. B O D Y examines what the conviction means for the rest of us.