So Recently Rent A World New and Selected Poems By Andrei Codrescu Coffee House Press 352 pages So Recently Rent a World is a book...
Continue Reading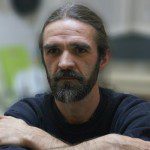 Roberto Bolaño says a poet can stand anything, and it's worth writing poetry for that reason alone. I don't know if Bolaño's right. Still, he doesn't say that only certain poets can stand anything, so…maybe if I were a poet, even a mediocre one, I might have experienced Mami's death another way. All I know is, I had a mother who nursed me. Then she died. And I had another mother who took care of me without our ever having seen each other. I call the second mother Mami. And one day I found that she'd died too.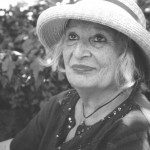 And suddenly I saw comrade Weed get up fast in the moonlight, and I heard a Jesus-fuckin'-Christ immediately muffled by the mat-lined earthen walls. That's when I made out my friend's greenish, frozen face, her eyelids lowered, her mouth gasping for air like a fish in an aquarium without water.