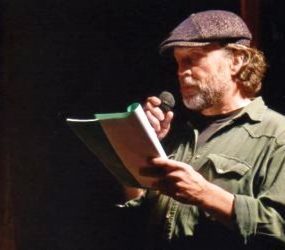 BARDO KITCHEN CYCLE My father seated at the kitchen table adrift in his dementia just a few months before his death. I'm...
Continue Reading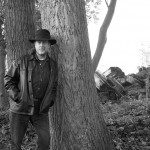 360-degree Hieronymus-Bosch-panoramas of / Altamont Speedway at night lodged in the memory / worth more than a drawer full of rotten apples.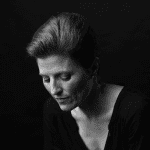 Each month comes the reminder / of the gash God made in me. / I like to think He made it / with one finger, the way an artist / will reach right into a painting / and finish it off.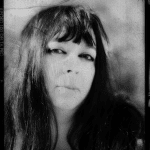 I used to be a woman who cried / over the useless bastards. / Boo-hoo, I said, filling my hanky...
She checks beyond their reflected skins, and finds / no watcher in the blinking lines of snow. / There must be someone, though. Not just your mind.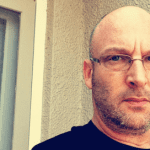 I have my body and you have yours. / Believe it if you can. Negative space is silly. / When you bang on the wall you have to remember / you're on both sides of it already but go ahead, / yell at yourself. Some people don't understand / anything.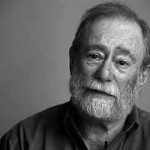 Poetry came to me, like it comes to Bell in this poem, as the inkling of something magnificent and otherworldly amidst the everyday drudgery of mundane living. Poetry became the only language that made sense to me. I got up before dawn to read and write, because poetry gave me a reason to throw off the body-warm quilt and face the day.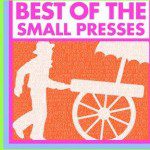 It is with great pride that we nominate the following authors for the Pushcart Prize: Paulina Barskova, Ryan Van Winkle, Jeffrey McDaniel, Sándor Jászberényi, Sarah Gerkensmeyer, Milan Děžinský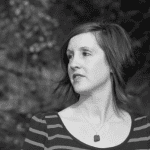 A unicorn comes trotting up the lane. The woman keeps whistling. Her husband comes trotting up the lane. Her ex-husband comes trotting up the lane. Her two dead husbands come trotting up the lane. She whistles. A sycamore tree, its bark mottled and smeared and beautiful, comes trotting up the lane.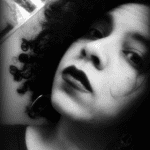 And this is how it goes with dumb chicks, right? They rattle on about silly shit / and don't even think before they speak. They say the first stupid cluck of a thing / that comes to their tongues, right?