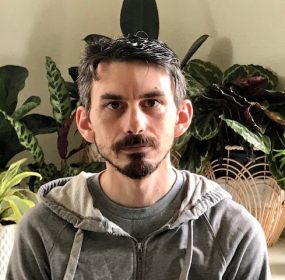 THE BIG SKY About twenty years ago, I was at a party at some guy's house.  A circle of us were in the kitchen, cheering on two guys....
Continue Reading
slut, thug, doper, bitch, her voice never rising above a whisper. These words may make you uncomfortable.
Throughout the month of June, B O D Y presented a daily selection of prose poems, as well as essays and reviews, from our contributors as part of a special "Prose Poem Issue."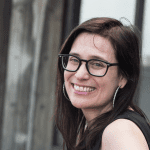 You tell yourself you're immune, always, but then D appears, if not exactly out of the shadows then like a river of milk flooding the kitchen.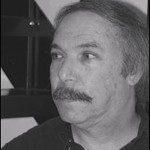 it signifies some terrible and unwanted part of myself has been skillfully excised and that now it rushes off, most likely to be run over by a fully loaded tractor-trailer, screeching...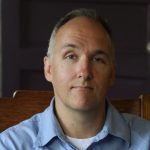 How hard the mountain tries to become the wind. How hard the wind tries to become a flame. How hard the flame tries to become a mountain. And the mountain, how it pretends not to notice the moon's secret moves, what a torn moon rising from its mirror.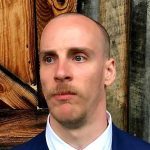 She stands beside the ashes of the woman she was only minutes ago. She bows slightly and thanks everyone for their time.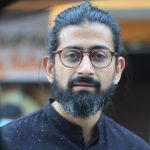 In this case, it was not the clothes that were made to fit her body but rather her body had to be trimmed and in some cases, cut off to make sure the clothing fit.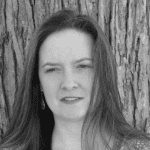 Take the bully's words, the bruises, the broken hearts, the lost fortunes, the lost babies, the grandmothers' last breaths, the guilt and shame of being touched in the wrong places, the burned houses, the ripped dresses, take it all and set it to the sewer to be treated, to be purified and set free.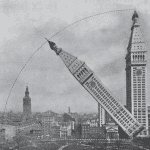 Prose Poetry and the City, Donna Stonecipher's probing, flâneur-like meander through the history and poetics of the prose poem, is written not unlike the prose poem itself—an open space of relations that view modernity and its poetics not as a matrix, a network, or a panopticon, but rather as a series of moving tensions.