BANNER As usual, John Gozdzik, manager of the bus station in Slonim, did not have too much to do in his office around noon. He...
Continue Reading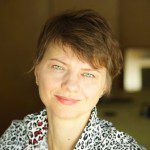 Like all great Polish writers living in the South of France with a wife who bows, just bows, and does it so beautifully that it is almost painful, Jakub realises—more and more often—that he doesn't know if he can or can't live without his wife, and her bowing.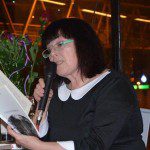 I take a taxi back to earth, my tears dripping onto the upholstered seat. The driver turns around, worried.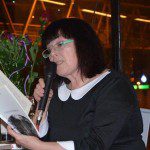 Kitchen full of black aunties sighed, outraged with Grandma's lack of respect for the written word and the bloody stamp in the corner of the page. Nobody questioned the war death. She was the only one who put her foot down.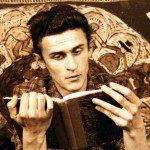 Now I felt rested, strong, young and independent. Whistling, I ran to the bathroom. I would have loved a bath but unfortunately the bathtub was filled with the corpse.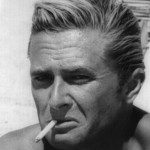 A while later he watched the two men cross the street and climb into the jeep, and for the first time he noticed how much they resembled each other. "This is how it had to be," he said aloud to himself. "That's why I came here. To give him my jeep and my money, knowing he'll waste it all."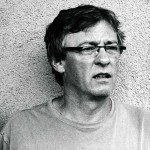 How to swallow this new development: the theft of a TV set in the shape of a dog. The earth spins on my account today. My heart rings like a bell, bells are ringing in my ears, I can't hear a thing.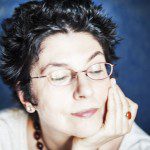 Half a century meanwhile was passing into oblivion, bearing away with it long-haired heroines despairing on Romantic canvases. What its second half would bring remained an enigma to minds exhausted by a strange anxiety. At the end of October no one suspected the time was ripe for Spiritualist séances.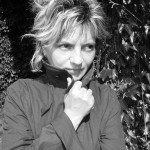 "You feel numbers?" The neurologist looked into my face. "When they report them…" "But its only numbers. Numbers were invented so that we don't have to feel." "But when they report that . . ." "They report, they report!! They report about the 1999 or the six million so that they don't have to think or see it. Numbers are a wall behind which others cry and shed blood!"
He undressed completely, put on a pair of blue swimming trunks, picked up his violin and the bow, tuned it and asked, so you're not going for a swim then, right, and strode into the field of lupins carrying his violin. He moved forward slowly, holding the instrument high above his head as if to make sure it wouldn't get wet, as if wading through waves.