THE MOVEMENT Today is the first Wednesday of the month, open-door day. I show the visitors around—women, married couples, and men (more and...
Continue Reading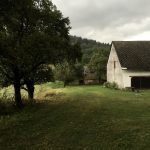 Poetry by A. N. DeJesús, Radka Thea Otípková, Sara Moore Wagner, Patricia Zylius, Pavla Melková, Angela Topping, Jessica Q. Stark, Karel Šebek, Eric Nelson, and M. Nasorri Pavone. Fiction by Sarah Rose Haughn, Genta Nishku, Lucy Tunstall, Petra Hůlová, Paweł Sołtys, Vratislav Kadlec, and Zach Murphy. An interview with Atomic Culture. Reviews of Eileen Cleary's 2 a.m. with Keats and other books.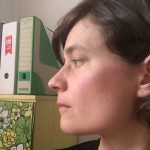 I wonder if she knows how to strangle a snake until it turns red, to take hold of it by the throat and give it a proper yanking? Because if she did, she would have no reason to take care of herself anymore, and wouldn't have to worry that her makeup was expired, crusty, and peeling off in strips like the damp plaster of the building where she sits out every day.