LULLABY FOR A HANGED MAN (an excerpt) Dedicated to the memory of Szymon Kuran –...
Continue Reading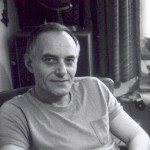 As far as I'm aware, none of the big shots in the Third Reich was a sadist.
Nothing matters except the movement itself. The way I walk. I am aware of the present. I am here and now.
I stare at the electrified Poseidon, I stare at him imploringly because I don't know what he wants. I haven't the faintest idea of what has got into his head. And my Father the revolutionary, the guerrilla, clutches his ear, forms it into a trumpet with his hand and aims it at a sound I am only now beginning to hear.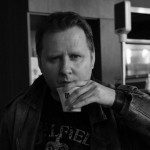 He examined my testicles and after feeling them for a while he made an announcement that turned out to be quite crucial later on: "Don't procreate, comrade! Don't ever procreate because you will father a beast."