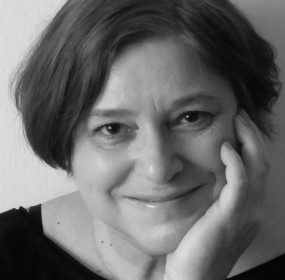 Ilona. My Life with the Bard (an excerpt) Ilona. My Life with the Bard A novel by Jana Juráňová Translated from...
Continue Reading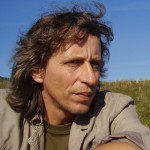 He invited Sabina to dance, reached out and pulled her up. Karolko sat in the wardrobe playing Romany dance tunes but Olda asked for Roll Out the Barrel and later the Firemen's Song. They danced on the table making the cats run for cover under the wardrobe, meowing mournfully.
He undressed completely, put on a pair of blue swimming trunks, picked up his violin and the bow, tuned it and asked, so you're not going for a swim then, right, and strode into the field of lupins carrying his violin. He moved forward slowly, holding the instrument high above his head as if to make sure it wouldn't get wet, as if wading through waves.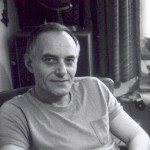 As far as I'm aware, none of the big shots in the Third Reich was a sadist.
Nothing matters except the movement itself. The way I walk. I am aware of the present. I am here and now.
I stare at the electrified Poseidon, I stare at him imploringly because I don't know what he wants. I haven't the faintest idea of what has got into his head. And my Father the revolutionary, the guerrilla, clutches his ear, forms it into a trumpet with his hand and aims it at a sound I am only now beginning to hear.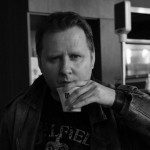 He examined my testicles and after feeling them for a while he made an announcement that turned out to be quite crucial later on: "Don't procreate, comrade! Don't ever procreate because you will father a beast."