XANTHIC Some months all my thoughts are one colour. I hit a yellow mood and the world pours out its yolks: tall stacks of...
Continue Reading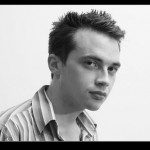 And so I find myself stuck in the wrong century / like Peale, probing swampland for bones, / reassembling skeletons and stepping inside.
You can mythologise anywhere but you cannot / romanticise it, / or anyone. You hear the song. You know this: / the girl is Moira, / not Lolita and it's a scrappy rowan at best / not a lemon tree.