AFTERTHOUGHT I went out to my mailbox. Everything was addressed to a previous occupant (twice removed) who is now, according to my...
Continue Reading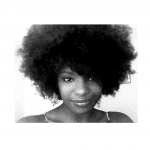 Forgive what remains when a dress is emptied.
The sea's full of jellyfish beating yellow pulses, and every one of them is a mouth. The sea's all mouth, and the jellyfish is all mouth. The jellyfish is nothing but an outer cell layer, and an inner digestive lining around a gut cavity. Jellyfish get busy in the summer, just like us. When the screwfest is done, they strand themselves, fat and lazy, on the sand, which is only glass and shell and scat chewed up fine.
Poem for riverbank eulogy, poem for the house on fire, for the empty bedrooms, for the baby teeth, for his scratched out face, for the wheat I pulled to make that scarecrow whole. Poem for boy...
Holy bed, twin & tiny, teach me / how to be firm with his body, / but to yield for his spirit, / give me something to carry home...