LESSONS FOR INFANTA Here is the body – And it is yours to ruin. Gloriously, The evidence of living appears Shaping the...
Continue Reading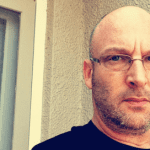 I have my body and you have yours. / Believe it if you can. Negative space is silly. / When you bang on the wall you have to remember / you're on both sides of it already but go ahead, / yell at yourself. Some people don't understand / anything.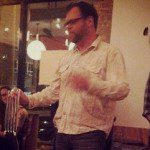 Such a beautiful orange trumpet! / Sometimes a keyhole is shaped like a cloud. // Those same words escaped me three times / because I wanted their sincerity // to sway people to have faith in me.
Failure says his ancestors / have owned that property for years. / If you watch it, he says, you can see / their ideas moving beneath it