WE WERE NEVER ON THE MOON We never went to the moon. Instead we grew roses and fed our neighbor pasta and fruit salad. We never put a man...
Continue Reading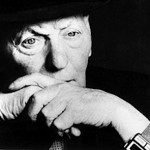 When I awoke, I knew that city had been Prague. I don't know why Prague. I knew very little about the place. But I thought that whatever I was searching for must be there. And if not, what did it matter? It was a leap outside of logic. And a way forward.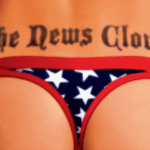 Reading Thor Garcia's first novel The News Clown on the metro from Jiřího z Poděbrad to Skalka last week, I realized three things. The first was that I had been reading nonstop since my journey from work began at far off Nové Butovice. The second was that I had been snorting laughter through my nose the whole way. The third was that the old lady sitting opposite was now staring at me like I was dribbling and drinking Jelzin vodka from the bottle.