You are here: Home » Archives for English poetry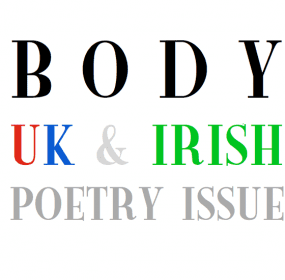 October 1, 2014
·
Comments Off

on UK & Irish Poetry Issue
Throughout the month of October B O D Y will be publishing poetry by poets from across the United Kingdom & Ireland. If you think poems written by...
Continue Reading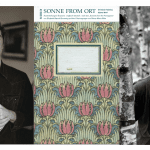 April 12, 2013
·
Comments Off on Friday Pick: Sonne from Ort by Uljana Wolf & Christian Hawkey
"It's so rare to find a work of conceptual poetry that is also so satisfying to read, not just to talk about ..." Joshua Weiner reviews Sonne from Ort, an erasure project conducted by U.S. poet, Christian Hawkey (b. 1969) and German poet, Uljana Wolf (b. 1979), published this month by Kookbooks.