HOTEL by night I dreamed I was a hotelmy last customers were tired peopleI was the last place on the...
Continue Reading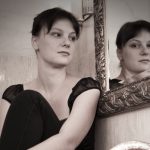 Dream of a Journey: Selected Poems, brings to readers of English the first full-length volume of poems by Czech poet Kateřina Rudčenková.
There was a rippling pond and the croaking of frogs / and various birds anas crecca, / there was the tingling of sand on the Borecké Rocks / and the cracking of pinecones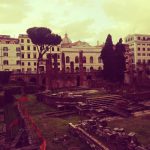 With our latest issue, B O D Y focuses on Europen writing in translation, featuring poetry, fiction, and non-fiction from across Europe.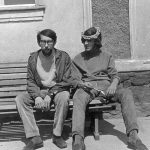 Prague is falling behind the windows / like an autumn curtain falls on summer / like a fish falls after a whale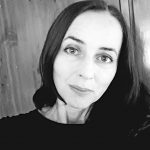 I am waiting for you. Part of my wall / will need to go to get you in. It will / never heal. This is how they'll find me, / small, perfunctory, unfit for a king, but / I'll hold it all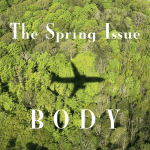 Poems by Francesca Bell, Max Sessner, Christian Formoso, Michael Collier, Brooke Schifano, Jeff Friedman, Douglas Piccinnini, Kelly Grace Thomas, Justin Lacour, Derek Ellis and Milan Děžinský. Fiction by Andrey Filimonov, Natalie Warther, Robin Vigfusson, Mitja Čander, and Nina Kossman. Interviews with Andrey Filimonov and Eleanor King. An essay by Andrew Moorhouse.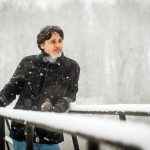 We sit and watch the chickadees in the feeder, / drinking hot tea, a celebration of security / with dusk's familiar arrival.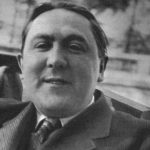 I greet your gliding flight O wings of death / But there are other signs too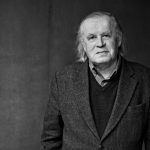 perjury of lightning bolts: / a fish spine rises from the trenches of the wound-up day, / disrupting darkness