Delicious Foods by James Hannaham Little, Brown and Company (2015) 384 pages The opening scene shows us Eddie, who just got his...
Continue Reading
What kind of psychic soccer octopus are you?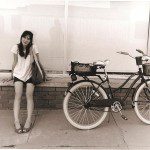 Habit is the ballast that chains the dog to his vomit, right-o, right-o, it had been said, and bore repeating. This being the case, feet vanish in snow in the manner teeth disappear into Hostess cupcakes.