from ULTRAZONE: TANGIER TOMBSTONE BLUES A collaborative work-in-progress Editor's Note: This is the seventh part in a weekly series...
Continue Reading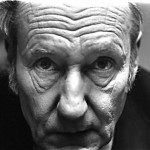 There in the darkness, sitting on the tomb of Sir Reginald Lister, was Paul Bowles, in the form of yet another spiritual entity, puffing on a black and gold cigarette holder from which protruded a Benson & Hedges cigarette in which the tobacco had been replaced by some high-grade kif.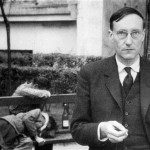 Zodelia tipped the basket of potatoes into the sink to start washing and peeling them for the evening dinner. Out of the bottom of the basket there tumbled a slithering knot of huge black centipedes, spilling out of the sink and dropping onto the floor.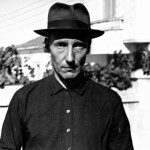 "So, Aicha," Burroughs said, sighting along the tiny barrel of the pearl-handled derringer. "I assume you're familiar with the story of William Tell?"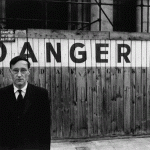 He unwrapped the parcel and Burroughs and Dean and Brunhilde saw the papier-mâché replicas of Dean's two-piece tombstone. "What the fuck?" Burroughs said as the three of them watched.