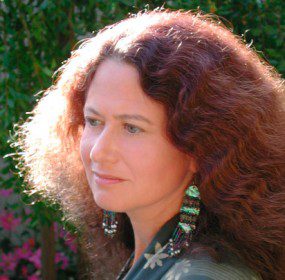 WET SPRING The practical castle is cold. All around it the world is a stream bed. A few well-placed holes...
Continue Reading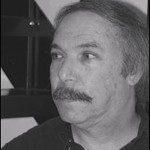 Chekhov, the master who knew how to couch // the most bitter impossibilities—the empty couch, / delayed carriage, guttering candle, Chekhovian / touches, the last few rubles gambled / away as the Gypsy sings and the Pomeranian / snarls.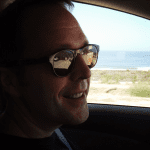 Something about this room is off. / The timbre of its air. / The flavor of its existence.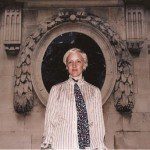 The boat of death moves soundlessly / Across the room. // Then the terrible gift: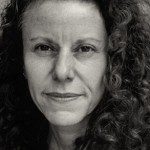 I pet baby mammoth's roasted / hide, unfold hairy ear-flap still / stuck to skull and whisper into it. / Later, take chips of burnt sticks, / spit, plus mammoth fat, mix / in cup of hand and use paste / make to sketch young mammoth / on shadow wall. /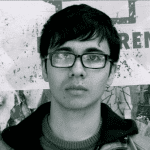 Suppose you do change your life. / & the body is more than / a portion of night—sealed / with bruises. Suppose you woke // & found your shadow replaced / by a black wolf.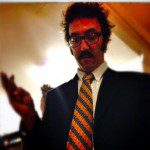 a bird flew / into our bedroom window // like a heavy book / dropped in the dark // part of a library. Not a crack / appeared in your eyes but this // lingers in me like that dream / when we were in bed and you // spoke with Her mouth / at my shivering dick...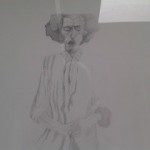 Back home in Wisconsin, my kids are staying with their father. Whether they are playing with him or not is hard for me to say. He told me he needed time for the kids to grow on him again. I didn't even want to venture a guess as to how long that might take.
I'm rooting for Belgium / because of their fries. / No, I'm rooting for Slovenia / because of their statues of poets. / No, I'm rooting for Deutschland / because of käsekuchen. / No, I'm rooting for Italy / because Il Corriere loves American TV. ....
I fell with nothing to / slow my fall except my / body. Enough to save / me for now, I thought / in the blue from which / my second thoughts / emerged as true.