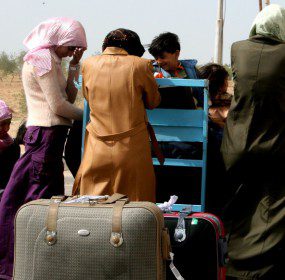 SOMEWHERE ON THE BORDER The Gaza border crossing was out in the desert. Low brown hills rose on the horizon, the air above them...
Continue Reading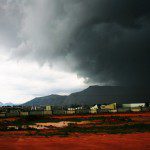 Unbelievably majestic clouds suspended in the sky, dirty and black, darkening at the center. Clouds unlike those seen in the skies of Europe. Their sudden appearance signals that the rainy season has come to the Sudanese frontier.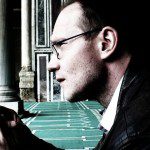 "What brings you here, Abdul Muhyee" asked my host. "And where is your clan?" "The devil has come to the hills," said the boy. That was the first time I heard about the black dog.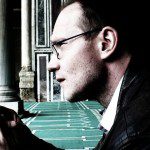 One shot: that's what he meant by 'clean.' He went on to say that if we killed something (as he was sure we would), we shouldn't play with the dead body afterwards. If we kill, we should do it quickly and precisely. We must respect anything that has a heart.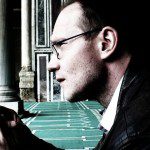 THE BLAKE PRECEPT I was in Abeche, Chad. I was supposed to fly to 'Djamena, but two days before my departure the Habub descended. It came savagely...