Christopher Fahey Nurtured Forms November 9 to December 7 Java Project Greenpoint, Brooklyn Nature and nurture, nebulous forces that shape us....
Continue Reading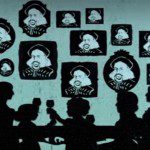 Animated excerpt from Czech surrealist poet Vítězslav Nezval's poem cycle "Bizarre Town." Translated by Stephan Delbos and Tereza Novická. Published in The Absolute Gravedigger by Twisted Spoon Press, 2016.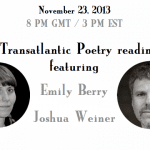 Tonight, November 23rd, B O D Y hosts a Transatlantic Poetry reading featuring JOSHUA WEINER (US) and EMILY BERRY (UK). The reading will be streamed live over the internet on Google+ and the Transatlantic Poetry website.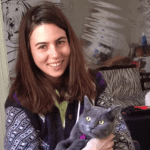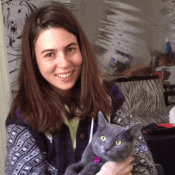 Jessica Mensch, B O D Y's Art Editor, is known for her penetrating interviews with other artists. We decided to turn the tables and ask her about her own work this time. Tammer El-Sheikh caught up with Jessica to ask about her process, how she approaches art - and find out what THE FUZZ is all about.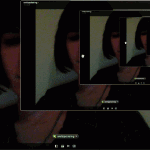 This week, B O D Y sat down with experimental video artist and animator Emily Pelstring to take a look at some of her recent work and talk about her process and what it means to be fueled by a post-modern, punk ethos. Our in-depth interview with this exciting artist includes five - yes, five! - full videos of her work.
B O D Y: What's the kind of painting that you hate?
MITCHELL WIEBE: Painting that insults your intelligence, that looks like its trying to be something it's not.
B O D Y: Have you ever made any of those?
MITCHELL WIEBE: Yeah, all the time.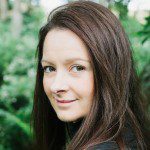 Lindsey Holland reading her poem "It Comes To Blood," at Napa Bar in Prague, 26 August, 2012.
Annie Brechin reading her poem, "Choices", at Napa Bar & Gallery in Prague, 26 August, 2012.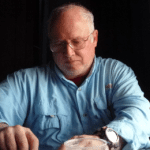 Breath fills the decayed tree. The sky is still / a syllable. Light lives inside those wings. We have / no word to describe the insects' tremors beneath / the bark, or to measure the currents between here / and the next tree. What do we know?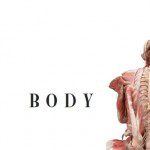 B O D Y is an international online literary magazine. We publish the highest quality poetry and prose from emerging and established writers. B O D Y publishes...