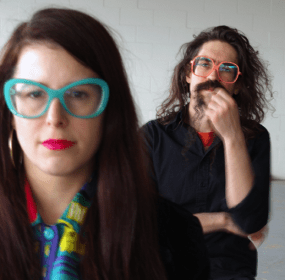 annick Desranleau and Chloe Lum live in Montréal and have worked together since 2000. Their collaborative practice has spanned the...
Continue Reading
Say What You Need To - An Interview with Christina Masciotti by Meghan Falvey Christina Masciotti's work has been produced for the past ten years in...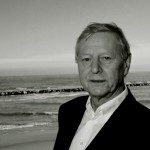 "Poetry is an anthropological thing. Like counting. We're programmed this way."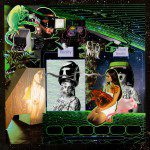 "A lot of collage art has an 'old-timey-Dada' style to it that I am not into using for my own work. I like to create the illusion that my works are NOT collages."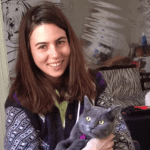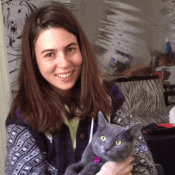 Jessica Mensch, B O D Y's Art Editor, is known for her penetrating interviews with other artists. We decided to turn the tables and ask her about her own work this time. Tammer El-Sheikh caught up with Jessica to ask about her process, how she approaches art - and find out what THE FUZZ is all about.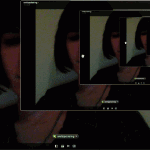 This week, B O D Y sat down with experimental video artist and animator Emily Pelstring to take a look at some of her recent work and talk about her process and what it means to be fueled by a post-modern, punk ethos. Our in-depth interview with this exciting artist includes five - yes, five! - full videos of her work.
B O D Y: What's the kind of painting that you hate?
MITCHELL WIEBE: Painting that insults your intelligence, that looks like its trying to be something it's not.
B O D Y: Have you ever made any of those?
MITCHELL WIEBE: Yeah, all the time.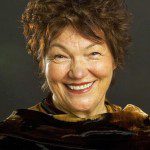 Actor, director, writer, and Founding Artistic Director of Shakespeare & Company, Tina Packer is a formidable presence in the world of drama. Recently she sat down with B O D Y to discuss her latest work.