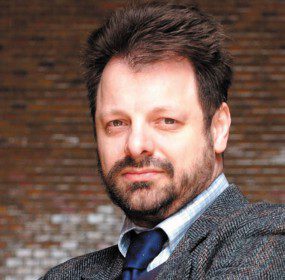 ALEKSANDAR GATALICA is the author of five novels as well as books of short stories, among which is The Great War, translated from the...
Continue Reading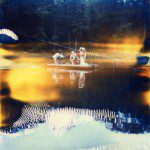 I guess in some ancient models the masculine is the sky and the earth is the feminine, the fertile. But in this, it's not exactly like that, if anything the masculine lover is the one that comes from underneath.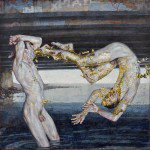 Barkley's work repositions the figure, as seen in Roman and Christian mythology, somewhere between current conceptions of figuration in painting and photography, and a more personal and oftentimes autobiographical context.
Montréal-based video artist Sabrina Ratté uses a unique combination of analog video synthesizers and mixers, and digital editing software to create surreal and moving future-scapes that confuse the boundary between architectural space, landscape and the imagination.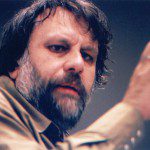 "I am not a communist out of optimism. I am a communist out of despair" -- Slavoj Žižek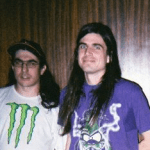 Graeme Langdon interviews Extreme Animals, the long-running multimedia and performance project of artist-musicians Jacob Ciocci and David Wightman.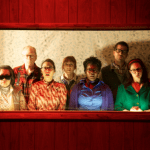 B O D Y editor Ben Williams interviewed playwright and performer Kate Benson in New York on October 3, 2014. Her play A BEAUTIFUL DAY IN NOVEMBER ON THE BANKS OF THE GREATEST OF THE GREAT LAKES will be remounted in January at City Center, Stage II – Women's Project space.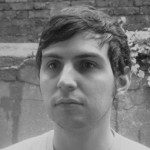 I feel very strongly that poems are good things in the world. They are a means of questioning, and reassigning value. Actual psychopaths are running Global Finance, so it's good to remind yourself all of that value is made-up too.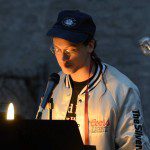 "I don't think parody is necessarily disrespectful. Nor imitation a sign of respect. I don't like that binary--it's too easy. " -- Edward Shenk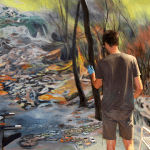 "I think mental transportation is the root appeal with landscapes. It's similar to going to the movies, playing a video game or reading a novel in that it's an immersion into a fictional world. But with landscapes, the central character is a place."