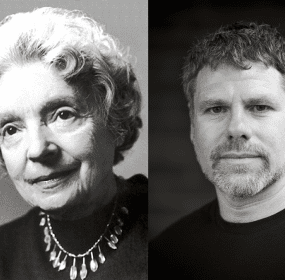 Editor's Note: Poet and translator Joshua Weiner is an old friend of B O D Y. His translations of Nobel-prize-winning German poet Nelly Sachs...
Continue Reading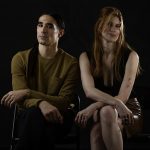 ATOMIC CULTURE is a curatorial platform founded by Mateo Galindo and Malinda Galindo. They collaborate with artists on site-specific projects that reimagine the outlook of our cities.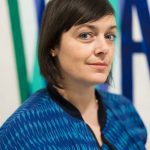 Eleanor King is an interdisciplinary artist working in installation art that responds to our physical, social, and economic landscapes.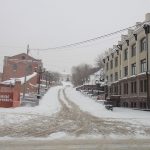 In the late 90s/early 2000s I saw an abandoned narrow-gauge track in the woods along which the locals had ridden on beds with wheels. I wouldn't have had the imagination to make such a thing up. And if I had made it up, I'd say it was rubbish. But I saw it: a bizarre slice of real life in the taiga. All I had to do was find the right words to describe it.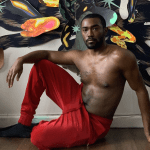 Khari Johnson-Ricks is a New Jersey-based artist and DJ who paints, makes zines, and videos. Jessica Mensch caught up with him to talk about his art.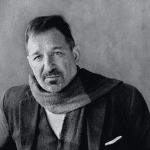 In our latest interview, we talk to David Biespiel about his latest volume of poetry, Republic Café, a long poem that explores the radical intimacy of public trauma and what it means to inhabit the reality of the body politic within one's own skin.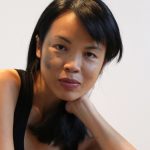 The paradox of the beauty and violence, the fragility and the rupture, the seductive and the uncomfortable, makes it possible to have an active viewer - someone who would stay to question, wonder, reflect, scrutinize.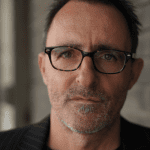 US poet Francesca Bell recently interviewed German poet Max Sessner for B O D Y about his work, some of his thoughts on poetry and his upcoming book of poems, Das Wasser von Gestern.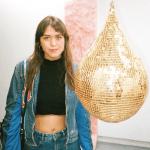 Part of my fascination with the mirrored surface is that it always reveals to you something other than itself. When you create a completely mirrored space, in your mind you see an infinite space, even if you know there are physical limits to this space.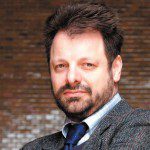 And then, there was the fall of the Berlin Wall, and everybody was sure that the best of times had come for literature. Instead of that we were faced with an artistic desert and lack of ideas.