APPLE CIDER In the temple, everyone went about with a mirror. Every parishioner would bring with them a pocket mirror and, capturing the rays...
Continue Reading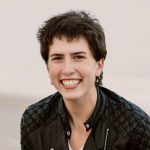 Billie is the first to sprout breasts in our bunk, her body so coveted amongst our puny group that when she admits to picking her nose, no one says a word about it.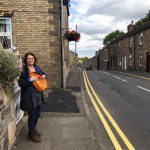 "I'm a falconer," he answered. He had no idea why he said it. It was a lie. He was not a falconer, but sometimes he felt like one. He could be one.
The sea's full of jellyfish beating yellow pulses, and every one of them is a mouth. The sea's all mouth, and the jellyfish is all mouth. The jellyfish is nothing but an outer cell layer, and an inner digestive lining around a gut cavity. Jellyfish get busy in the summer, just like us. When the screwfest is done, they strand themselves, fat and lazy, on the sand, which is only glass and shell and scat chewed up fine.
There's dynamite inside her. She can feel it, heavy and benign just like she's had too much to eat. This concerns the astronaut. You shouldn't feel it, he says, starting the ignition.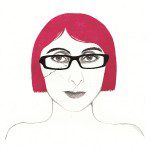 Without anyone taking note, I killed all of the girls at school with the same name as me. I couldn't bear so many. I did it for their own good, so that the nuns wouldn't go crazy shouting our names through the halls, so that we didn't mix ourselves up and become one another without our realizing it.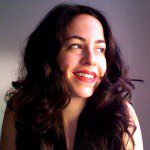 "If you love Poems so much," says the bully, "why don't you marry Poems?" I have wandered onto a playground, accidentally. I am a sixty-seven year old woman standing on the 3 of a hopscotch game blurred by last night's rain. It is September.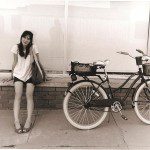 Habit is the ballast that chains the dog to his vomit, right-o, right-o, it had been said, and bore repeating. This being the case, feet vanish in snow in the manner teeth disappear into Hostess cupcakes.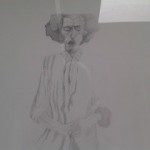 Back home in Wisconsin, my kids are staying with their father. Whether they are playing with him or not is hard for me to say. He told me he needed time for the kids to grow on him again. I didn't even want to venture a guess as to how long that might take.
Murphy, Finn's father, badly loved to drink beer and net smelt, and one bastard, roaring autumn night above the last mean plummet to Lake Superior, he was swept without a cry to a premature death.