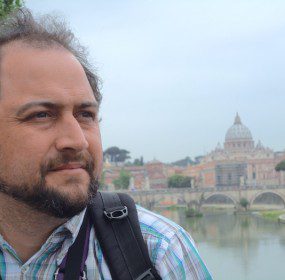 LIFE INUNDATING ART: KNAUSGÅRD BRINGS HIS LENGHTY STRUGGLE TO AN END WRITE WHAT YOU KNOW, so the famous edict goes. And...
Continue Reading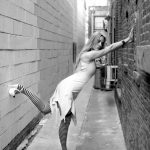 If you played a drinking game while tearing through the major books in the Japanese canon and took a shot every time a story featured suicide, particularly a love suicide, you would need a new liver by the time you were done.
This is my family's business, the harvesting of trees, the way you harvest wheat or cattle. It's a killing, necessary business. Trees, however, are especially different, not only in their bearing but in the fact that, left alone, they are potentially immortal — immortal as individuals but even more as species and presences to the life on the planet and to human beings in particular, no less so since we climbed down out of them.
Aside from the soaring beauty of Prague—the visual grace of its architecture, the often subliminally disruptive nature of its art, which I found to be so very compelling—the history of Europe, all its self-inflicted tragedies, is helping us in America's fight for its soul.
Freedom, in Prague, is often expressed through codes of body language and speech that were bred during the totalitarian half-century (if not earlier) subsequent to the First Republic. People in Prague are heartfelt but watchful. Tentative, simultaneously full of hope, they look for the right signals.
Absurdism and subversion are endemic here. Indeed, they make up the fabric of Czech life at a signal moment in Czech cultural-political history. They merge to become a third, exquisitely sharp, subtle, element in the Czech psyche: hilarity. It threatens the release of chaos into the Bohemian bloodstream.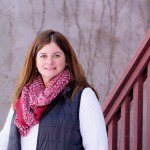 I pray. I pray for the future of my daughters. I cannot pass it on. I pray that my children grant me grace.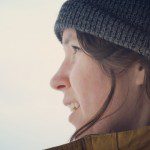 Studies show lower-voiced women are considered more authoritative.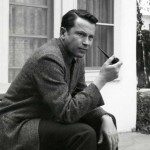 A lot of poets jumped to attention when Ezra Pound instructed them to make it new. Wilbur's stance seems wilfully retrograde, sailing back against the current. ... Yet his work shows us that there are other ways to be of our own time. Closed forms can enable and embody chaos, sometimes more instructively than experimental approaches.
By remembering how many foreign debts anglophone poetry has accrued over the centuries of its existence ... we are reminded that a poet like Reynek, who seems to emerge from a faraway country of which we know little, is part of the same tradition ... This is lyric poetry of a type in which the poet uses certain patterns of rhyme and pacing that many previous generations have. It is a way of finding likenesses in both words and the world, or sometimes impressing phonic likenesses on disparate experiences, and savoring the phases of that difference.