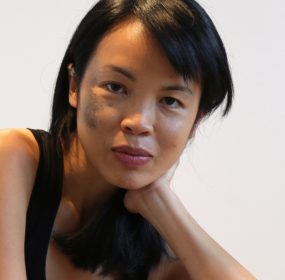 Rachelle Dang (b. Honolulu, HI) has exhibited her work in New York at Fergus McCaffrey, Nathalie Karg Gallery, Motel, Hunter College,...
Continue Reading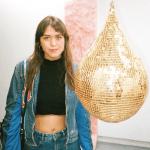 Part of my fascination with the mirrored surface is that it always reveals to you something other than itself. When you create a completely mirrored space, in your mind you see an infinite space, even if you know there are physical limits to this space.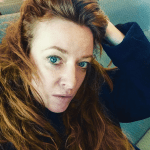 Although figuration in painting has come back into fashion, Delphine Hennelly's work stands out by decisively presenting a system of signs and symbols that include the figure, while forgoing the more blatant illustrative function of such elements.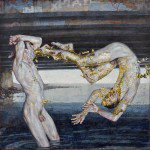 Barkley's work repositions the figure, as seen in Roman and Christian mythology, somewhere between current conceptions of figuration in painting and photography, and a more personal and oftentimes autobiographical context.
Montréal-based video artist Sabrina Ratté uses a unique combination of analog video synthesizers and mixers, and digital editing software to create surreal and moving future-scapes that confuse the boundary between architectural space, landscape and the imagination.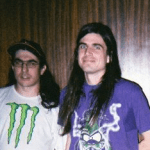 Graeme Langdon interviews Extreme Animals, the long-running multimedia and performance project of artist-musicians Jacob Ciocci and David Wightman.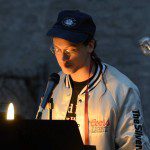 "I don't think parody is necessarily disrespectful. Nor imitation a sign of respect. I don't like that binary--it's too easy. " -- Edward Shenk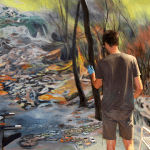 "I think mental transportation is the root appeal with landscapes. It's similar to going to the movies, playing a video game or reading a novel in that it's an immersion into a fictional world. But with landscapes, the central character is a place."
Jeannine Han is a New York based designer and artist. Her work with collaborator Dan Riley uses immersive multimedia installations and performances to explore the relationship between pattern, tradition, performance, sound and technology. We caught up with Jeannine in her Queens, NY, studio to discuss the making of Electric Ribbon, their latest project.
The Cultural Revolution officially ended in 1976. Yet over thirty years later the shadow of this so-called Cultural Revolution has not disappeared. Among Chinese artists, at least, it has become ever deeper. The difference is that this shadow was once clearly identified as a catastrophe, a disaster, whereas now it has become a seduction that alluringly fills the air.