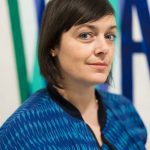 Eleanor King is an interdisciplinary artist working in installation art that responds to our physical, social, and economic landscapes.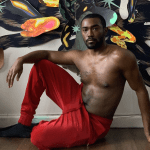 Khari Johnson-Ricks is a New Jersey-based artist and DJ who paints, makes zines, and videos. Jessica Mensch caught up with him to talk about his art.
One is immediately taken by the ethereal and symbolically rich nature of his work. His approach to drawing is so unique that in person it is difficult to tell what medium he is working in.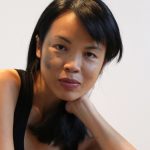 The paradox of the beauty and violence, the fragility and the rupture, the seductive and the uncomfortable, makes it possible to have an active viewer - someone who would stay to question, wonder, reflect, scrutinize.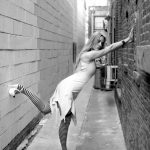 If you played a drinking game while tearing through the major books in the Japanese canon and took a shot every time a story featured suicide, particularly a love suicide, you would need a new liver by the time you were done.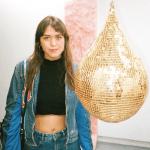 Part of my fascination with the mirrored surface is that it always reveals to you something other than itself. When you create a completely mirrored space, in your mind you see an infinite space, even if you know there are physical limits to this space.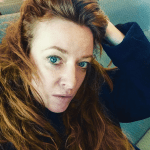 Although figuration in painting has come back into fashion, Delphine Hennelly's work stands out by decisively presenting a system of signs and symbols that include the figure, while forgoing the more blatant illustrative function of such elements.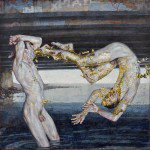 Barkley's work repositions the figure, as seen in Roman and Christian mythology, somewhere between current conceptions of figuration in painting and photography, and a more personal and oftentimes autobiographical context.
Montréal-based video artist Sabrina Ratté uses a unique combination of analog video synthesizers and mixers, and digital editing software to create surreal and moving future-scapes that confuse the boundary between architectural space, landscape and the imagination.