THE OLD MAN AND THE CAT There's a square on the edge of a busy town. People go there in the late afternoon to sit and relax, to buy...
Continue Reading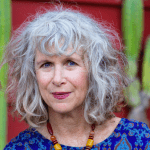 Vagina neck. Twat gullet. / Neck with brain wrinkles / that yank me...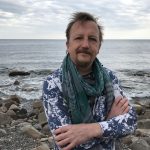 Wings fluttered down all around. So many wings that it seemed as though the great river herself had come to visit this dark corner from the land of no
One had a ketchup bottle, the other a bottle of mustard, and they were holding them, crotch-level, squirting long streaks of ketchup and mustard on the floor, while we clapped in unison.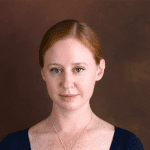 Who begat the earth? I did. I grew it three times in my belly. That isn't true. It is.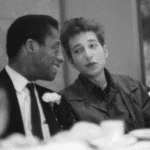 Here's hoping the country that produced Dylan, lost Kennedy, and is either entering into or slowly emerging from the "slow decay" predicted in "Murder Most Foul," can finally see the light too and reckon with its painful history.
One is immediately taken by the ethereal and symbolically rich nature of his work. His approach to drawing is so unique that in person it is difficult to tell what medium he is working in.
Here is the image of a wife
in a thatched smokehouse––
she sleepwalks from fire
to fire, setting start again.

Afraid / to ask, I wonder if Joko was tested. / I don't want to put him on the spot / and I know I'd think less of him / if he gave the wrong answer.
slut, thug, doper, bitch, her voice never rising above a whisper. These words may make you uncomfortable.