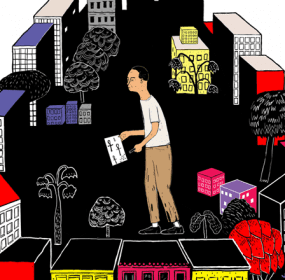 Anthony Madrid and Mark Fletcher Limerick No. 4 (2013) Poem by Anthony Madrid. Illustration by Mark Fletcher Limerick No. 7 (2013)...
Continue Reading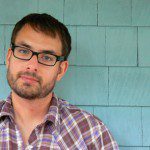 First, you discovered nothing / and wanted to show it off / to your friends. // Pointing at nothing / proved problematic, though, / so you circled it.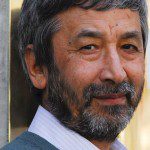 I am Moscow's underground son, the result of one too many nights on the town. My mother Moscow (though everyone called her Mara, or Marusia) was born in some little Siberian town or other, maybe Abakan, maybe Tayshet and, with that town's strange name in her passport, she picked me up in the year of the Moscow Olympics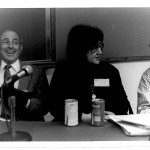 Louis Simpson's memoir Air with Armed Men is a book of binaries. Between childhood and adulthood, traditional and modern poetries, the poet and the academy.
The rain is string / for wrapping a package no one knows / the inside of, they just keep trying to mail it.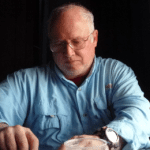 The wall was always within us. We have to write it / until it opens.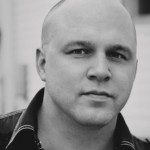 Olzmann's big-hearted and often Yoda-like poems speak in a softly conversational tone, imparting intimacies, wisdom, and these are love letters to the world but a world he doesn't fully trust.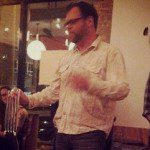 Such a beautiful orange trumpet! / Sometimes a keyhole is shaped like a cloud. // Those same words escaped me three times / because I wanted their sincerity // to sway people to have faith in me.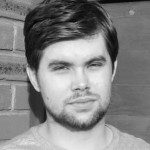 You reel her into your arms / like the most beautiful fish / promises burning through / the bones you suck / peppermint from her tongue / & pull her hard into the linen / of your jacket her lashes curl / & you clench tight can smell / the lake in her hair as her childhood / starts to wind itself up
I find it very difficult to put into words what this poem means to me. Suffice to say, I have printed it and blu-tacked it to the wall next to my bedroom mirror, and there it shall stay.