ENKIDU: THREE RONDEAU But Enkidu opened his mouth and said, 'I am weak, my arms have lost their strength, the cry of sorrow sticks in...
Continue Reading
Readers respond to Robert Archambeau's essay, "Who is a Contemporary Poet?"; comment on the state of American fiction; and ask why African writers are so underrepresented in our pages.
"Human thought is a restless thing and so Allah himself provided an outlet for it - the mouth," the Grand Vizier countered. "It's unthinkable that if a person has a thought he would keep it to himself and not divulge it to anyone. We ought to know people's innermost thoughts, those they only share with those closest to them, when they are not afraid of being eavesdropped on."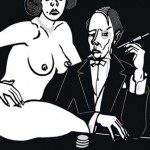 Open the pages of one of Marek Krajewski's Eberhard Mock novels and you plunge into a unique and haunting world. It is a world pressed between the oppressive shadows of the two World Wars and seemingly losing its mind because of it ...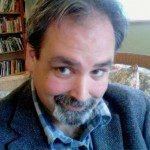 What does it mean to be a contemporary poet? It's a trickier question than it seems, and not just because of the difficulty in defining poetry. In fact, the greater part of the difficulty may come in defining the nature of the contemporary.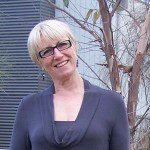 Had a friend, a Francophile / who beat me up in a tent / near Bordeaux / .... / Nutter, Twat / I don't know / the French for that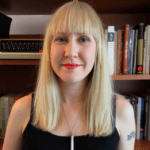 Before you knew words, you'd toddle / open-mouthed, chomp down on the leg // of a table, couch arm, seated ass / of a grown-up...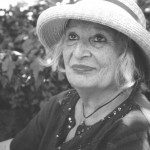 And suddenly I saw comrade Weed get up fast in the moonlight, and I heard a Jesus-fuckin'-Christ immediately muffled by the mat-lined earthen walls. That's when I made out my friend's greenish, frozen face, her eyelids lowered, her mouth gasping for air like a fish in an aquarium without water.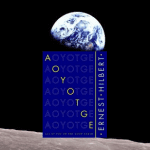 It is refreshing to read poetry that doesn't have to bullshit about what it is. Hilbert can write a sonnet that sounds so natural - and so casually American - that heard aloud, one might not even recognize it for what it is. Or rather, one would recognize it for exactly what it is: great poetry.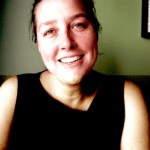 Wood / Waste of Boston: who knew I'd get to see those tractors, front end loaders swarming / over the pile of fiberglass, drywall, discarded cupboards, chewed up into wood