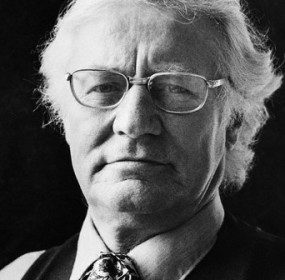 The Light Around The Body by Robert Bly Harper & Row, 1967 Robert Bly is a poet arguably best-known for his work in the men's movement,...
Continue Reading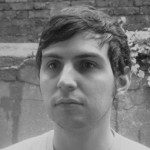 "And since you already have a street in mind and perhaps a breed of dog, / a colour of lead, or the kind of coat the man is wearing, why not become / the man dragging a dead dog on a lead behind you? Why not try..."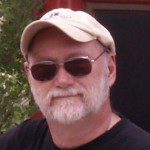 "My clients are more sophisticated then those men who bought Dad's paintings of me at the Archery, Arts, and Ammo store. My clients like that I'm from Iowa. It sounds wholesome. Iowa means state fairs, freshly canned peaches, corn on the cob, and hogs. Some clients ask about the potatoes. That's Idaho. Don't schools teach geography any more? There's a big difference between Boise and Des Moines, I'll tell you that. "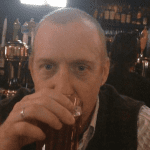 SENIOR CAT what is teakettle? he's a major motherfucker I ask my wife again what is teakettle? she says "I won't say it" I say say it or I...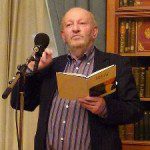 "What is certainly clear is that 'The Snow Party' is a minor masterpiece in which Mahon has gained maximum effect from minimum means by developing one central image."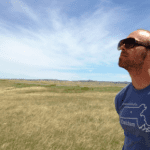 "If you had to have sex with one dead president, who would it be?" / Claire puts a hand directly on top of her head. "Well, Reagan is most recently dead, so he'd be least decomposed."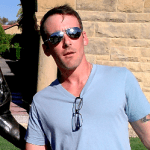 I shit you not I planned / something else, a poem / about cartoon doorways / drawn on what you thought was rock, / & is, but not if you're oblivious.
Salsa. Tejano. Margarita. / Back then Texas Rangers shot up the windows: / You a marine, ese? And detention / for speaking Spanish in the hallway.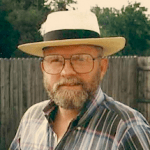 The tin canister from an attic to a garage sell had no label, no title. "Five dollars," he said, / adding, "you take // your chances, five."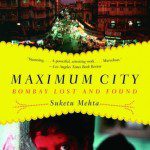 Eight years ago, Suketu Mehta published one of the great books about Mumbai (née Bombay). Today, Maximum City stands as one of the great urban narratives of any city. Part memoir, part investigative journalism, Maximum City is as engrossing as it is insightful, and as absorbing as any novel.