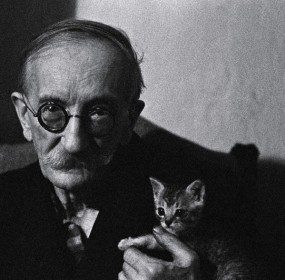 TOWARD THE END OF HIS LIFE the Czech poet and artist Bohuslav Reynek published a poem that was uncharacteristic in two respects. Its last...
Continue Reading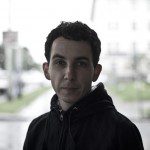 You're coming and my fever rises. I've tasted this before. / I'll leap into the wafted air and go for blood.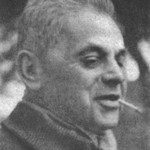 It's a table, and more than that it's a hideout, an impregnable hideout. He'd be happy to see someone dare rise, approach, and address him: "Sir, I've had enough of you, get up, scram."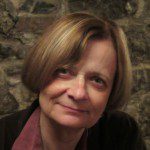 I am the revolution in flats where glass cabinets with Bohemian crystal are moved into entryways so that the crystal may endure the revolution. When there's shooting, the crystal rings softly, but endures.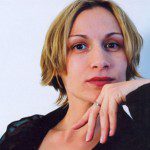 The stars. Flickering lights in the darkness. I taught myself to recognize them. The Moon was a mute confessor who knew my secrets and innermost wishes. I had millions of plans and yearnings, but they were invariably conflated into one wish: I wanted it to be the end. The end of the war meant Mom would return home.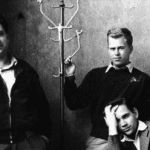 The apartments of the older Prague families / have a strange smell
FATHER, THE VIOLINMAKER DOESN'T DRY / the cat gut, he goes out into the darkness / and won't return to the light again. I hardly / ever meet him, even // if I keep my shoes on in bed / with each woman I sleep with...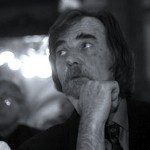 Meanwhile, she'll choke / the duckling with the same / devotion she'll use / a moment later to perform / its funeral in the yard. // Meanwhile, she'll feel as sorry / for the bark of a sapling gnawed by a rabbit / as she feels for the rabbit's hunger. / There's no edge, everything's round...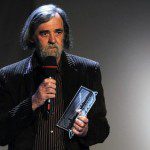 Silently, the silent mold / sounds its tenuous / bell. A woman lies down / beside me, her head // a huge washed beetroot.
This moment is only a delay: / tomatoes, / waiting blankly at the executioner's block, / on the verge of exploding and sourly burning / the impression of morning, scorching the light, / burning the face. / Victorious tomatoes.